10-02-2022
Waste-to-energy plant to future-proof heat supply in rural Norwegian community
Verdo is to build a power plant for the Senja Avfall waste management company in northern Norway.
The plant will have high built-in flexibility to enable incineration of different types of waste, as well as advanced control, regulation and monitoring for high operational reliability.

Difficult infrastructure and a remote location place high demands on the local energy supply. In Senja Municipality in the northernmost region of Norway, the local waste management company Senja Avfall has decided to invest in a 9.6 MW waste-fired power plant to improve and future-proof the area's heat and power supply. 
The power plant for Senja Avfall will be designed and built by Verdo. In addition to construction of the plant, the agreement covers maintenance of the plant for two years.
Due to the location, the energy supply for the local area is subject to a number of special requirements. Since the idea phase, Verdo has therefore engaged in close dialogue with Senja Avfall about how to mature the project, and this is reflected in the chosen solution.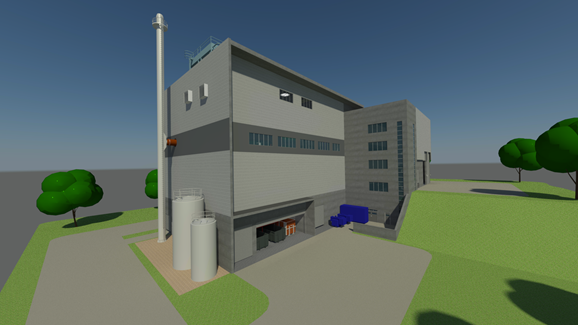 "We've had a very good dialogue with Senja Avfall about exploring different ways of future-proofing the solution and making sure that it meets the specific needs of the local area," says Bo Johansen, Sales Director at Verdo.
"The plant is based on our waste-to-energy concept, but it's designed in a new way – partly to meet the need for flexible incineration, partly because they want to combine production with electricity generation, and partly due to a special need for high operational reliability."
Circular system with high standards
The sparse infrastructure in northern Norway means that Senja Municipality is used to dealing with challenges locally. Therefore, it has been particularly important to design a solution that is carefully tailored to the local situation and one which allows the incineration of many different types of waste from private households, industry and healthcare services.
The different types of waste will be handled in a circular system. The waste will first be sorted and fragmented so that all relevant materials are recycled and only the remainder is incinerated. This will ensure the most efficient use of resources.
The geographical location further means that Senja Avfall needs a highly flexible incineration solution. For this type of small, decentralised waste-fired plant, several advanced technologies have been integrated to ensure higher operational reliability, which is usually only possible in larger plants, but which creates value in Scandinavia and in other sparsely populated areas with difficult infrastructure.  
"We've gone through a thorough process with Senja Avfall, during which they've helped identify areas and processes we need to pay special attention to. Many materials and components have been selected to ensure flexibility and high uptime at the plant. There's a high degree of redundancy, which means that you can turn off parts of the plant while operations continue, because you have extra components for operationally critical parts of the plant," says Bo Johansen.
To ensure a high level of operational reliability, the waste-fired plant will feature an advanced platform for controlling, regulating and monitoring processes to meet the stricter-than-normal functionality requirements for this type of plant.  
Because different materials will need to be incinerated, there is an increased focus on operational monitoring and a need for greater flexibility in controlling and regulating the plant based on the materials that are being incinerated at any given time.
Thanks to a complete software and hardware solution for the control, regulation and monitoring system, and the use of locally supported components, the system is further secured against crashes.
"We've designed a control system where more processes than usual are automated and where the hardware is duplicated. In practice, this means that the plant will continue to operate even if some components are out of service. It's an advanced solution, and we expect to use the experience we have gained in future projects," says Bo Johansen. 
The plant is expected to be completed in 2024.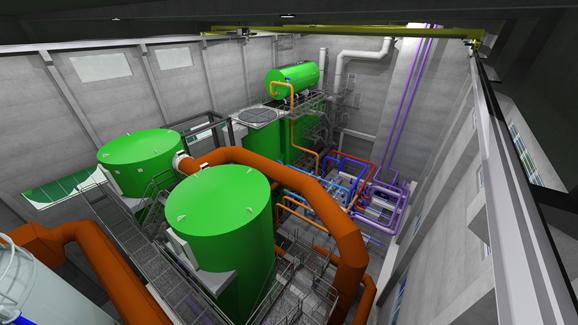 Senja Avfall collects waste from private households, industry and healthcare services in Senja Municipality in northern Norway.
The power plant is a 9.6 MW waste-to-energy plant with a boiler for incinerating waste and an organic rankine cycle (ORC) machine for producing electricity and district heating for the local area.
The plant will be built in Finsness in Senja Municipality.
For more information contact
The latest news from Verdo