Verdo's decentralized Waste to Energy concept is focused on handling the waste where it is generated and converting the energy form waste into thermal or electrical energy used for private industries or local municipalities with a need of energy. We have four standard sizes for the waste to energy boiler plant, 4MWt, 6.7MWt, 10MWt and 15MWt.
Our energy system is developed to burn waste coming from house hold waste, industrial waste, RDF waste and demolition wood. The Verdo Waste to Energy plant complies with EC norms related to the waste incineration directive.
The benefits of a Waste to Energy plant
Decentralized and optimized waste to energy production plant
Reduced cost for waste handling, logistics and road transportation
Waste handling and generation of thermal and/or electrical energy in one location
Flexible energy production plant with capacity turn down from 60-100% of nominal load
Flexible fuel handling. A mixture of different waste types can be handled
Well proven technology and professionally supported by an experienced team of engineers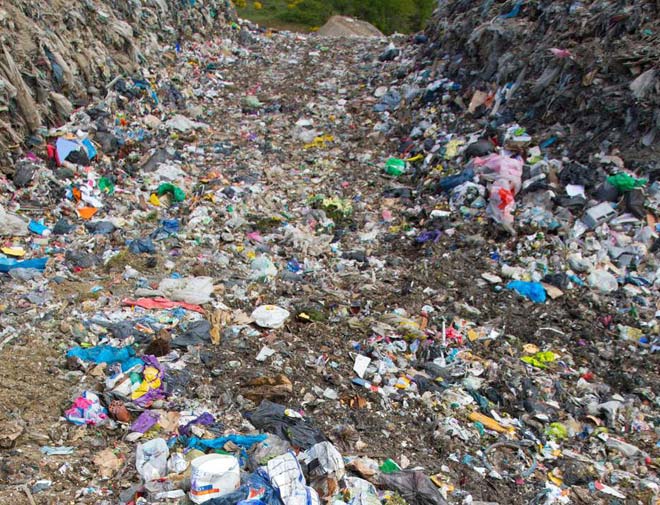 8MW waste plant - Eidsiva Kongsvinger
Verdo is implementing Eidsiva Kongsvinger.
The installation in bullets:

Commissioned

Thermal output: 8 MW
Hot water output parameters, DH net: 85-115°C, 16 bar
Boiler efficiency: > 87 %
Fuel type: waste wood 15-50 % humidity in a load range from 20-100 %
Fuel consumption at 100% boiler load, 45% humidity: up to 4.058 kg/h
Turn-key EPC supplier of the energy plant. Boiler house building not included
Zoom in on the sketches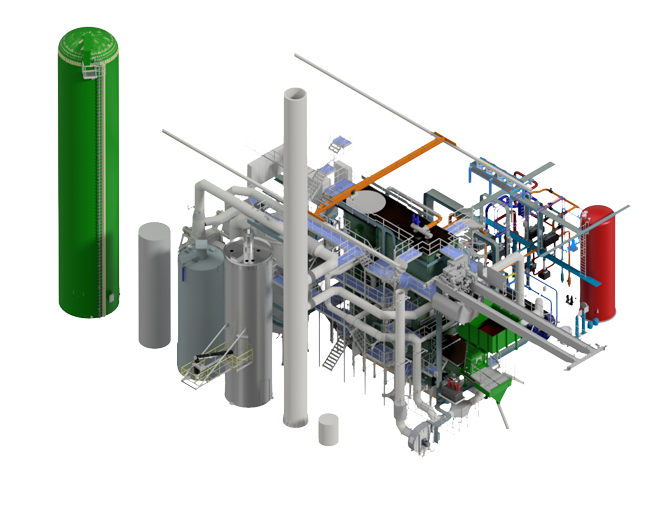 A world of opportunities
The energy sector is undergoing a rapid transformation towards more efficient and eco-friendly energy. We are driven by a passion to continuously develop our solutions, to meet your need for alternative energy sources with innovative new
solutions.
Download PDF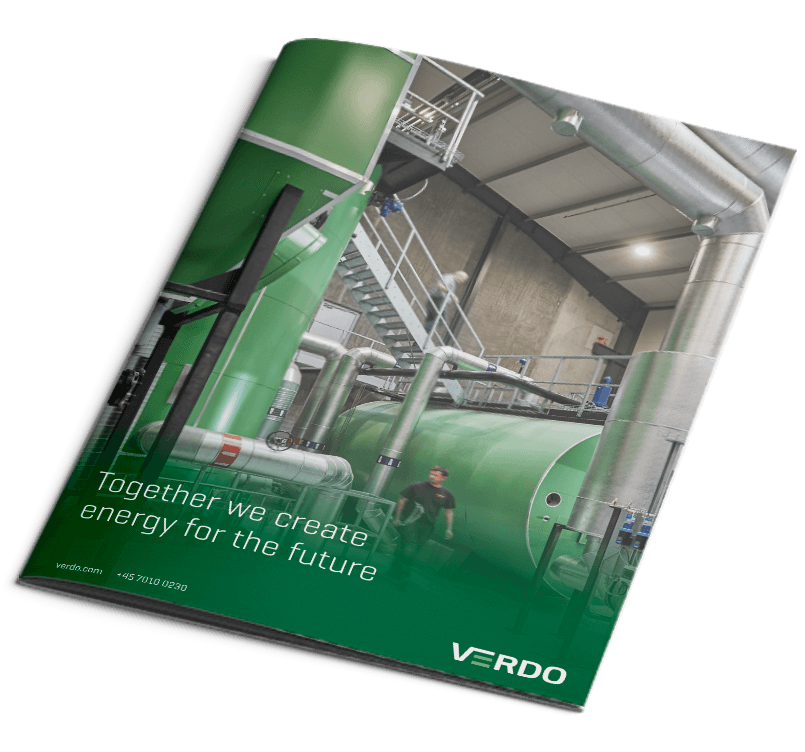 Contact us and find out how we can help you