Future-proof straw boiler for Auning District Heating
08-01-2021
Improved combustion process and reduced NOx go hand in hand with environmental regulations
The new Verdo straw boiler line delivered to Auning district heating plant is characterized by high efficiency and the possibility of burning straw of various heating value.

In 2019, stricter environmental regulations were introduced in Denmark. One of them was the reduction of emissions of nitrogen oxides (NOx). To meet those requirements, Verdo implemented necessary changes in the combustion process together with an improved and optimized control system for the whole Auning district heating plant. In addition, the entire installation is future-proof, which means that it can be expanded, and its efficiency increased at any time in the future.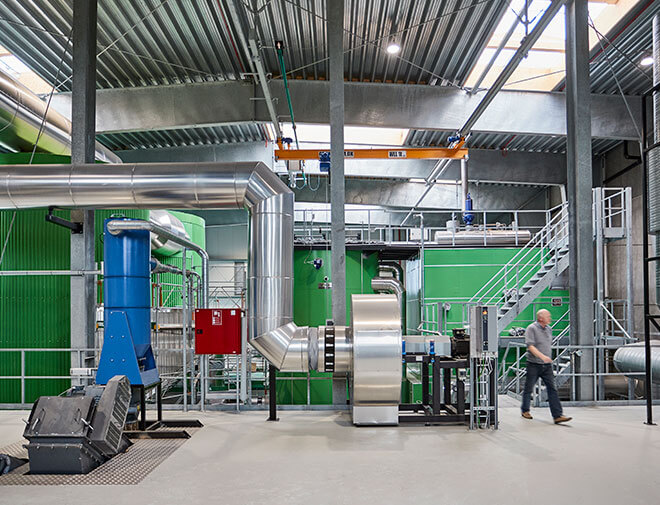 A new straw boiler plant in the Auning district heating plant is future-proof. The building and boiler line are designed so that at any time in the future they can be expanded, and the installation efficiency doubled.
Future-proof control system
One of the components of the boiler system supplied by Verdo is the control system, which has been designed and integrated in a way allowing the heating plant in Auning to expand with another heat installation, e.g. solar installation.



"We appreciate that Verdo offers a long-term perspective. The entire installation together with the control system are prepared for any future expansion. Verdo's future-proof way of thinking will certainly encourage us to cooperate on future projects," said Hans Jørgen Larsen, Operations Director, Auning Heating.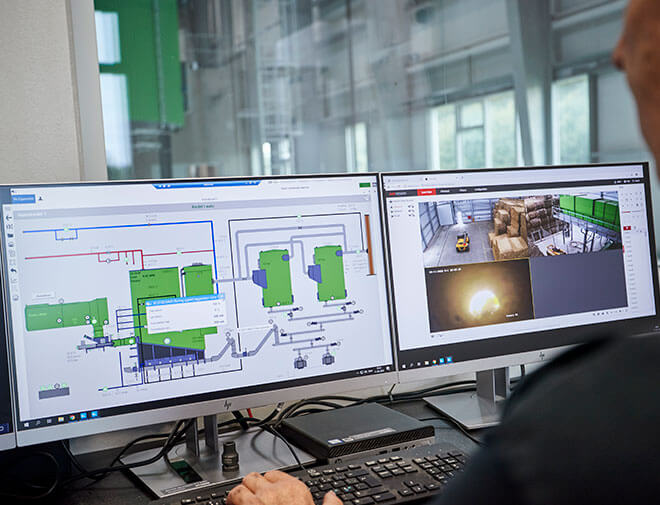 Straw from local fields used as fuel
The Auning District Heating decided to replace the old boiler from 2001. Due to an easy access to straw as fuel, the choice fell on the straw fired boiler. Obtaining straw from local farms not only guarantees easy access to fuel and savings in transportation, but also supports the labour market by providing employment for local residents. With 10-11,000 tons of straw burnt during the year, the whole operation generates 16-19 jobs.


The reason behind choosing fired boiler was the availability of biomass and tangible environmental benefits. Biomass is obtained from the overproduction of straw, and ash from biomass combustion is used in the local fields as a valuable fertilizer. The use of ash for fertilizing purposes both enriches the soil with nutrients and promotes a sustainable way of managing resources.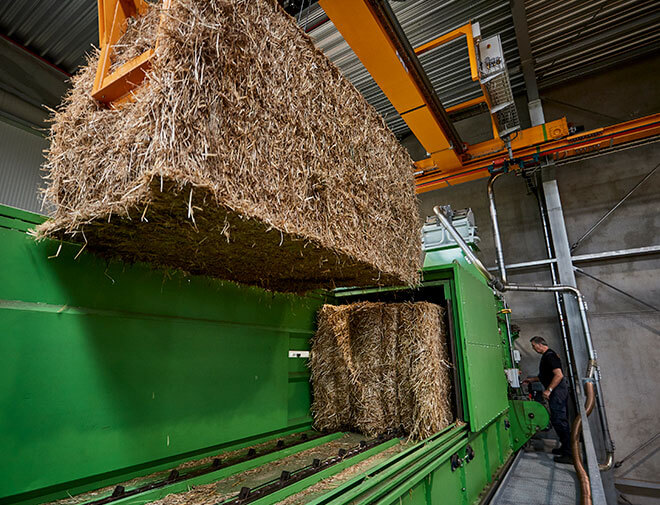 Advantages of the new straw boiler
Increased efficiency

Meets stricter environmental regulations

Handling straw different qualities

Future-proof capacity and technology
Straw emits the same amount of CO2, whether it's left in the fields to rot or whether it's burnt. The calculation is quite simple, so to say.  
Straw boiler/district heating plant output: 12 MW

Operating temperature: 98 degrees
Return temperature: 40 degrees
Design temperature: 110 degrees
Fuel: straw from Danish fields
Boiler type: Verdo Strawmaster
Design pressure: 6 bar
Efficiency: >91%
The latest news from Verdo