About Verdo - energy plants and technology
A 360-degree insight into your energy.
Our mission is to be your preferred partner in all parts of the energy chain.
Services that make a difference
Verdo can meet all of your energy needs. Here is a selection of our services.

Installation
Correct installation is essential for successful start-up and operations when investing in a new energy plant. Our fitters specialise in installing all types of energy plants as well as complex pipe installations for steam, heating and waste systems.
At Verdo, you are guaranteed a 360-degree understanding of your energy needs by passionate and dedicated specialists with deep, subject-specific insights. Our objective is to develop the most profitable and sustainable energy solutions.
Tailor-made solutions
No task is too small, and there is no challenge too great when you ask Verdo's specialists for advice. We have many years of experience establishing, operating and managing one of Denmark's most efficient and eco-friendly CHP plants. We work with a broad range of CHP plants, industrial companies and consultants. We are just as passionate about understanding your needs and challenges as we are about creating innovative and efficient energy solutions that boost your bottom line and often reduce the environmental footprint.
A unique starting point
Verdo puts your needs and long-term investments over quick profit. Our many energy specialists are passionate about our profession and work closely with you to solve future energy demands. We are a modern energy company with unique experience, which is 100% dedicated to meeting your need for better and more sustainable energy solutions.
Read more
A partner with a 360-degree focus on your energy. It's true – we support you all the way.
Download PDF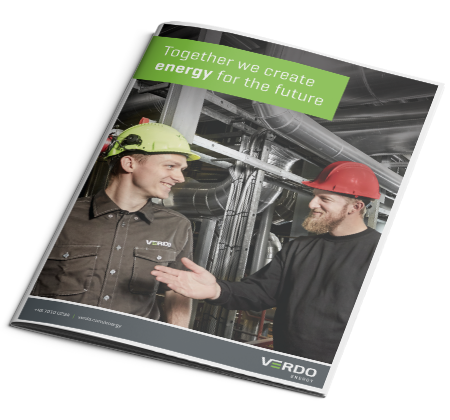 Get in touch - we are here for you and your project
Benny Carlsen
Project Manager
Jesper Traumer
Project Engineer