Heat pumps
Because reuse is better than waste.
Greener heating and lower costs
A heat pump is a green and energy-efficient solution for reusing waste heat for businesses and industrial companies. Our heat pump range makes it possible to utilise residual and waste heat from your existing energy plant. The benefits include energy savings, lower CO² emissions and reduced fuel consumption.

Verdo Energy's specialists will advise you on the right heat pump solution for your specific energy plant, and assist you in all phases from design and installation to operation and support.
You get:
Profitability calculation
Project handling and approval by the authorities
Design
Delivery
Commissioning
Online support and service
Are heat pumps the solution for you?
The following types of businesses typically have the highest financial gain from a heat pump solution:
Energy producers/district heating plants (connected to the district heating network)
Industrial companies (surplus heat with/without connection to the district heating network)
Nursery gardens (with/without connection to the district heating network)
Public and private companies (with system integration)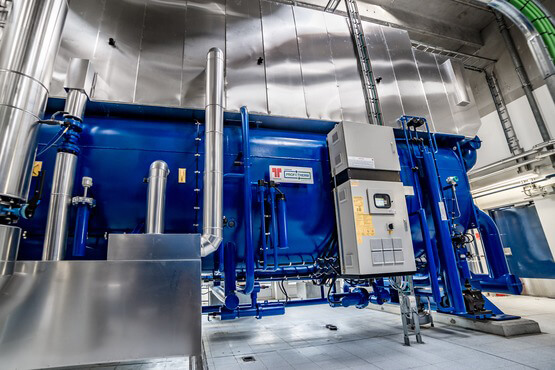 Contact us and find out how we can help you